Play4Agile 2016
Or: The Session I Did Not Attend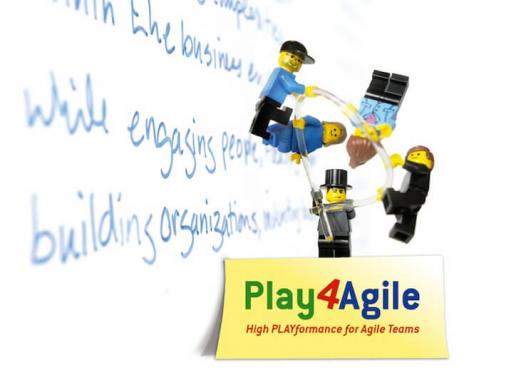 I don't always go to weekend conferences, but if I do, I could consider attending Play4Agile again. I started with low energy, still recovering from a cold and a conference talk the week before. I actually did not attend any session but one on the first day. That one was a meditation kindly offered by Markus Wittwer. I had some nice conversations, but kept a low profile and went to bed early. Unlike others -- but it was really not a drinking and staying up late time for me. My highlight on the first day was Kai Simon's visit, though. He came with Jasmine and their little baby. The future of DasScrumTeam is secured ;)
There was one session I did not attend on the second day, that really made me curious. Explore mindfulness through playing after Nietzsche's "Thus Spoke Zarathustra" by Ari-Tekka Lappi and Juha Heimonen from Finland.
I just realized how awesome the paragraph above must sound, so I decided to let it stand out from the rest. Although I did not attend the session, because I was obviously busy talking or listening to somebody else at a different place, the title crept in my mind. And remained. I read "Thus Spake Zarathustra" more than twenty years ago. The book appeared pretty crazy to me, and I was somewhat repelled by the idea of the "Übermensch". I plainly thought Nietzsche was crazy. It never encountered to me, that the concept of overman could actually help understanding the challenges on the path to mindfulness and transcendence. So I was very glad, when Ari posted the link to his article about the game - pages 70-76 - on Twitter. I will not dig to deeply into the concepts, which are pretty well explained in the article.
So I missed that session, and still learned something from it. I attended several other sessions, including another meditation with Markus, stayed up a little later each day, even drank one or two glasses of wine - my bar bill from Play4Agile 2016 is still ridiculously low, if you know me - and had fun. I actually came home refreshed, grateful and energized for the upcoming weeks. I understood how much I had become the Camel, and I hope I can approach the Lion instead...
Thanks to all participants of Play4Agile, who made this a very special event for everybody.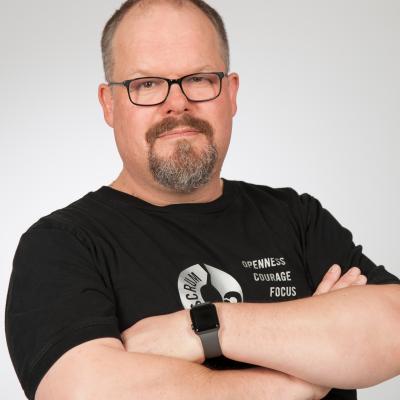 About the author
Andreas Schliep
Andreas Schliep is a founding member and executive partner of DasScrumTeam. He is a Scrum coach and trainer. He studied at the technical university of Bremerhaven, and worked as a software developer, project manager, team lead and group lead. Andreas has worked with Scrum since 2003. He became a full-time Scrummer in 2006.
Since then, he has helped to introduce and improve Scrum and agile practices in numerous companies all over the world. His favorite topics are quality management and scaling.
Experienced ScrumMaster, Product Owner, Coach and Trainer
Introduced Scrum at WEB.DE
Coaching of internationally distributed teams
Transition from RUP to Scrum at UOL Brazil
Scrum Trainings and Coaching in Germany, Switzerland and Austria
Always up to date with the DasScrumTeam newsletter.
The best in terms of Scrum. Once a month. Every month.