1
Agile Coaching Beyond the Hype
Since 2004, we have been helping companies to use Scrum successfully. As coaches, we help to find and achieve goals. Like sports coaches, we address individual challenges and abilities. We represent a very specific basic attitude in our work:
Our trainer does not judge, but responds to the client.
The training is about the client's goals, not the trainer's.
Our trainer offers an extensive collection of methods and skills.
The trainer does not let the client's inner bastard stop him.
Training should reduce dependence, not increase it.
Our Approach: We Make Ourselves Superfluous
Our staff and external partners work to the highest standards. Every trainer is at least a Certified Scrum Professional ScrumMaster of the Scrum Alliance. Furthermore, we all strive to expand our knowledge and skills on an ongoing basis. To do this, we acquire additional qualifications, for example as accredited Kanban trainers. We also acquire additional training and recognition in the Leadership Gift programmes.
The excellent education is complemented by many years of extensive experience in the introduction and application of agile methods. We are among the first Scrum users in the german-speaking region.
Competence and experience are complemented by our commitment and dedication to the customer. We are happy when you achieve your goals. We are overjoyed when you no longer need us.
Our Reputation Is Well Earned
We help these companies to deepen their Scrum expertise.
We are here for you
Either use our contact form or call us on the Swiss number: +41 43 508 09 87.
From Germany, you can reach us at: +49 471 9584 63 24.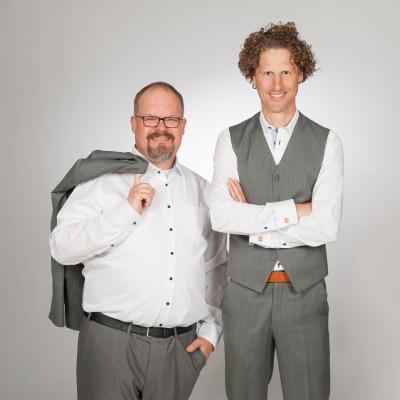 Scrum Expertise Since 2004
TheScrumTeam is the Scrum consulting team in the German-speaking area.
The members of our team are among the German Scrum pioneers. They each have over a decade of experience in implementing Scrum, agile principles and techniques, and Change Management.